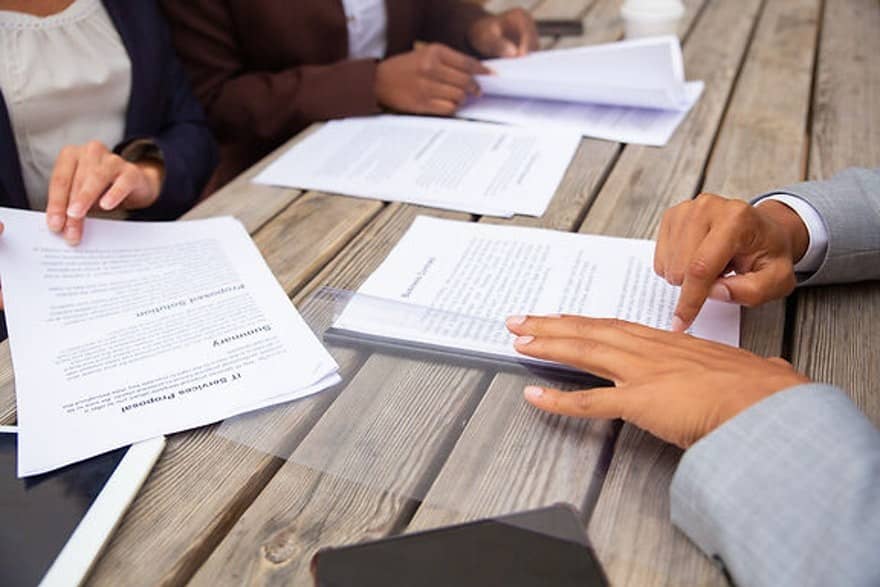 Preparing proposals is an essential part of any contractor's business, however, the process can often be painstaking. In order to grow, new contracts need to be won regularly and consistently. Each new proposal that your company makes involves a large number of working hours on behalf of your employees, costs that can sometimes be exorbitant, and all of this often comes at the sake of the uniqueness of your offer. WiiA has the solution to resolve these difficulties.
The number of man-hours it takes to prepare a proposal
The process of preparing a proposal can often be a long-drawn-out one that demands much of your employees' time and efforts. On average the preparation, writing-up and finalisation of just one bid take up to 150 hours. The vast majority of this time your employees will be wrapped up in manual tasks, such as copying and pasting blocks of text from your databank or simply searching for relevant data.
Indeed, the manual nature of many bids is the principal difficulty faced by companies and employees. Many offers can go up to 300 pages, or beyond, and a large amount of the information contained within these pages has simply been taken from sources that already exist in your archives. Employees are therefore obliged to spend hours reading and re-reading through previous bids and other material they deem relevant in order to find information and data pertinent to the latest proposal. Beyond being simply time-consuming, this type of work is often cited by employees as being something that puts them off working on bid proposals due to its frustrating nature.
Preparing proposals in this way naturally exposes the final product to one significant risk in particular: that of missing key items of information that could potentially make or break your company's bid. This adds extra pressure on those who are prepping the bid and collating the data to try and filter through as much information as possible in order to not miss the rare gem hidden inside the databank.
The costs of preparing a proposal
It is estimated that a company spends on average €15,000 to finalise a bid. This is not an insignificant amount of money for any company, regardless of size. This difficulty goes hand in hand with the previous one as the 150 hours of employee time dedicated to creating the proposal constitutes the largest expenditure for a company when preparing proposals.
Financial constraints are most often cited as the main reason why companies refrain from preparing certain proposals. For smaller businesses, it is very difficult to justify such a large expenditure simply for a bid that may not come to anything in the end. This holds back companies and actively prevents their growth, both on a local level and internationally.
Getting the time to show the uniqueness of your proposal
Companies spend so much time collating and then copying and pasting the relevant information from their databanks that unfortunately they are unable to dedicate the time necessary to make their offer stand out from the competition. This uniqueness is so very often what makes the difference in the eyes of the buyer and can help your company win the contract.
High-value parts of the proposal process like the methodology and work plan get sidelined. This plays more in favor of larger companies as they are quite simply able to put more of their workforce onto proposals and thus develop the high-value aspects of their bid further.
Generating new content, as a complement to the information already available in the databank, is another way to showcase your company's qualities and strengths. Creating this requires time, effort, and skill from your employees, and also serves to boost their morale when preparing the proposal. Beyond making your bid unique, it furthermore makes it more specific to the particular contract that is up for grabs.
WiiA has the solution to these problems
WiiA has one principal goal: automatising the process of preparing, writing and finalising bids. Its innovative software allows your company to escape the mire of manual bid preparation, and thus saves on time and money. WiiA helps you therefore to boost your win rate whilst reducing overheads and increasing employee job satisfaction.
This automatisation will allow your company to halve the time it takes to prepare a proposal by auto-populating bid proposal templates using the information already in your databank. Beyond that, it also permits you to significantly reduce the costs associated with bids due to the diminished work hours of your staff on basic preparations. Your company's archives become even more valuable as the software essentially converts them into an information goldmine, completely accessible in a few clicks on a single and centralised platform.
The threefold benefit of this automatisation is that your teams can now dedicate up to 50% more time to the high value parts of the bid proposal process, which will result in a more unique offer for each contact and, as a result, an improved win rate.