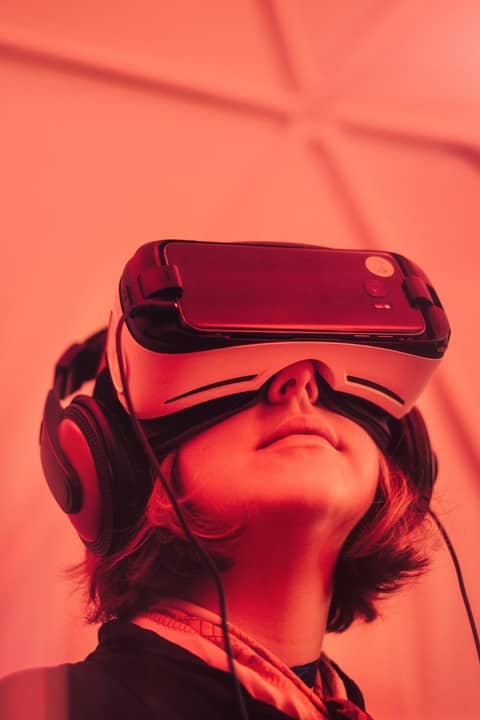 Traditional methods to overcome critical infrastructure challenges are increasingly subject to technology-based disruptions, creating new opportunities.
We are now in the midst of the fourth industrial revolution – but this one is happening and shaping as I write this article, much faster than any of the previous revolutions. The accelerating pace of technology diffusion and its updates, the convergence of multiple technologies towards human-centric goals, or common applications, and the emergence of global platforms are disrupting traditional infrastructure development models. Adding to that the disruption of the banking models, and you obtain a new paradigm where opportunities are much greater for any investor, user, or business. Tech is expanding access to global markets, making frontier and exotic markets more reachable (with more linked data to manage the risks) and changing business models. Automation and artificial intelligence themselves are delivering enormous productivity gains. Digitalization is expanding access to transforming needs in emerging economies as well as services by extending finance to the less developed markets. And distributed renewable energy technology and new climate and sustainable financing is bringing affordable power to off-grid rural populations.
But the very same technologies, if driven solely from a technological point of view, create new risks and pitfalls.
First, many businesses and governments have not realized yet the required efforts that they must deploy to fully leverage the opportunities that disruptive technologies can bring. The public sector has a critical role to play in helping correct market failures, ensuring a level playing field, and reducing information asymmetry. Governments need to be supported to push instruments that promote the development and supply of technologies, but also their correct usage. You cannot provide drone-related software and platforms to a middle-income country without the adequate policies and regulatory frameworks to support innovation but also to protect consumers. Rare are the businesses in emerging economies and countries themselves that possess diagnostics and strategies that include tech-enabled disruption. Without a clear analysis of the linkages to disruptive technology in discussions of the micro foundations of growth (both for countries and businesses) and the appropriate role of public and private sector interventions to create competitive and well-functioning markets, the introduction and supply driven provision of disruptive technologies can be more adverse than positive.
Where are the EY, the KPMG, the Deloitte, the PwC and others in the support towards this transition?
Disruptive technologies also pose new risks—to economic and societal inclusion, and to environmental and systemic sustainability – both for governments and businesses. As they are reshaping the nature of work and increasing the risk of growing inequality in shifting economies, the transitional needs to be supported with strategic vocational training, digitalization of the labor force skill sets, to adapt to the shift in the demand, are also growing. Few businesses have the capacity, without support, to identify and train for the types of skills necessary in the fourth industrial revolution. Without a clear strategy, there is a clear technology-related risk of "gappening" (my neologism for a gap that is happening before our eyes) between those with the means to access new technologies and to acquire skills for the new economy—and those without. If the enabling environment to be competitive does not adapt, businesses will not be able to pursue new opportunities, including internationally, and we shall see a clear widening in productivity, giving first mover advantages, and fostering growth accelerations only in certain sectors and locations. And as technological changes embed themselves in human and organizational relationships, it could diminish societal trust and happiness, and disrupt traditional workplace dynamics.
What matters is not the technological concept, what matters is the human-centric application of the technology in our businesses and societies.
There are a few technologies that have already proven their value and benefit in the transportation sphere – Internet of Things, Big Data, Artificial Intelligence, and Drones, among others – but again, these technologies and concepts, introduced without the adequate technology application areas and the right economics, cannot bring success and results. The Internet of Things, for instance, should be used for better Traffic management using Intelligent Transport Systems – specifically using new technologies to more accurately predict future traffic demand and optimize road networks accordingly, providing a wide range of social and economic benefits, including reduced congestion and pollution, improved safety and travel experiences for all road users. Big Data can be used for improved Personal Travel Planning and Public Transport – specifically analyzing available information on the travel demand and travel patterns of the population, to facilitate optimization of planning, programming and operations of public transport systems, as well as improving personal journey planning for the public. Any of these disruptive technologies need to prove their contribution to efficiency, safety, environment and climate change, and socio-economics. From the analysis of these policy objectives, I believe that for the transport sector, the technology application areas which have the most profound potential impact are new smart mobility (Automated Vehicles (AVs) in conjunction with Mobility as a Services, not just AVs by themselves!) and smart transport systems, each requiring and leveraging different digital technologies.
The key challenge in the development of the identified disruptive technologies and their applications going forward will be to successfully integrate them into new business and governance models.
Digital technologies can significantly modify the effectiveness of existing assets (e.g. cars operating better together) and new innovations (e.g. electric vehicles and smart grids). Integrating technologies together can yield significant co-benefits relating to data collection and processing, with a compounded disruption potential. To do that, infrastructure investments (e.g. dedicated roads for autonomous vehicles) will be required to fully leverage the benefits – without these, potential benefits could be partially or fully negated, thereby reducing the overall economic viability of these technologies.
We need more consulting firms, more investors, and financiers willing to source and allocate funding for such infrastructure assets – a integrated offer of infrastructure asset financing, technological equipment supporting a clear strategic policy, and platforms ready to serve the users in the most efficient way.
I believe that such a coalition of partners, convinced that driving policy coherence in the disruptive technology space is more important that the disruptive technologies themselves, will help provide new global assets and public goods, and shape global industry standards and norms for our societies.