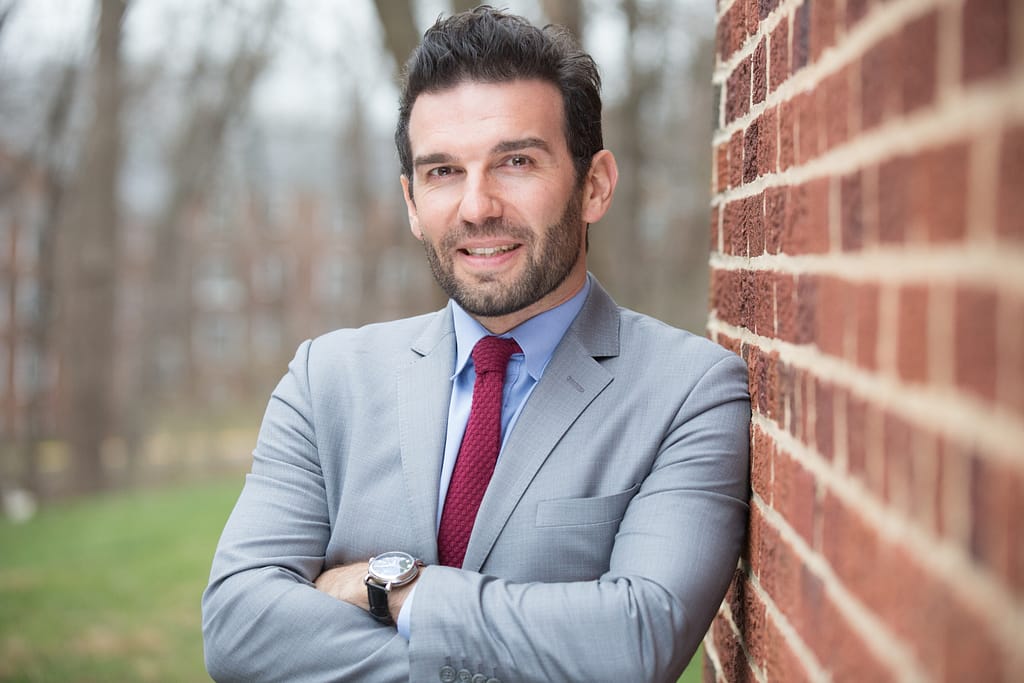 Imagine yourself, nestled comfortably in your preferred quiet space, perhaps sipping a warm drink. I'd like to invite you on an intellectual expedition into the world of decarbonisation. If you're not already familiar with this term, allow me to elucidate. Decarbonisation embodies our joint endeavor to reduce the amount of carbon—primarily carbon dioxide—that we emit into our atmosphere. Our objective is clear and consequential: to create a low-emission global economy, giving tangible form to the notion of climate neutrality through a comprehensive energy transition.
Think of our planet as a patient on a carbon diet. For years, we've been feeding her with heavy, fatty fossil fuels, causing the unhealthy buildup of CO2 – the chief cause of global warming and climate change. It's time we switched to healthier alternatives, to the electrification of our economy based on clean energy sources, that only emit what our dear planet can absorb.
Believe it or not, this is not some distant, unattainable ideal. Allow me to share an experience from my professional journey. Recently, I had the opportunity to work with a pioneering company (without naming names) that was steadfast in its conviction that we could, indeed, transition to a carbon-neutral economy by 2050. Here's the best part—it wasn't just about environmental conservation. This mission also presented a remarkable opportunity for wealth creation, job generation, and even an enhancement in air quality. Imagine, all those benefits in one, elegant solution. If that's not a win-win-win scenario, I don't know what is.
Certainly, decarbonisation is an uphill journey, strewn with obstacles. This endeavor extends far beyond good intentions or grand plans. The regulatory landscape plays a pivotal role in our progression towards an efficient, emission-free future, while also ensuring this transition occurs at the lowest possible cost. Take Europe for example, where they have been leading the charge with remarkable initiatives such as the European Green Deal and the European Climate Law.
The European Climate Law engraves into legislation the goal delineated in the European Green Deal: transforming Europe's economy and society into a climate-neutral entity by 2050. To give context, achieving climate neutrality implies reaching net zero greenhouse gas emissions across all EU countries, primarily by cutting emissions, investing in green technologies, and safeguarding the natural environment. This legislative move ensures that all EU policies align with this target, fostering collective responsibility across all sectors of the economy and society.
But the law doesn't stop there. It also sets an ambitious intermediate goal to slash net greenhouse gas emissions by at least 55% by 2030, compared to 1990 levels. Imagine that—a reduction of more than half within a decade! These objectives are not just hypothetical—they dictate the long-term direction for all policies to reach the 2050 climate neutrality goal in a socially fair and cost-efficient manner.
The law is constructed to provide predictability for investors and other economic players, ensuring the irreversible transition to climate neutrality. It's not merely a grand plan—it's a strategic, measurable, and adaptable path to a sustainable future. To keep track of progress and adjust actions accordingly, it incorporates a system for monitoring progress based on existing mechanisms such as governance processes for national energy and climate plans, regular reports from the European Environment Agency, and the latest scientific findings on climate change.
Furthermore, the law also outlines necessary steps to reach the 2050 target. For instance, it sets a 2030 target of reducing net greenhouse gas emissions by at least 55% compared to 1990 levels. In July 2021, a series of proposals were adopted to revise all relevant policy instruments to attain the additional emission reductions required for 2030. This law also comprises a process for establishing a 2040 climate target and commits to achieving negative emissions after 2050.
As a cherry on top, it establishes the European Scientific Advisory Board on Climate Change, providing independent scientific advice to keep our steps measured and our strategies data-driven. In addition, it emphasizes strong coherence across Union policies with the climate neutrality objective, committing to engage with sectors to draft sector-specific roadmaps charting the path to climate neutrality in various areas of the economy.
So, as you see, decarbonisation is not just some policy document gathering dust in a government office—it's a living, breathing strategy guiding Europe and, by example, the world, on our ambitious but crucial journey to decarbonisation.
The crux of our strategy can be encapsulated in a term I like to refer to as 'efficient decarbonisation.' This approach prioritises the attainment of carbon neutrality in a manner that is not just sustainable, but also economical. This is achieved by harnessing the power of electricity, the energy medium that facilitates the maximum integration of renewable resources. As we ramp up our efforts in electrification and enhance energy efficiency, we grant our planet a much-needed respite, decelerating the process of global warming.
Take for instance, an initiative that I had the opportunity to be a part of an Energy Efficiency Project in Central Asia. The project was designed to bolster energy efficiency in public and social facilities while also fostering a conducive environment for sustainable energy financing. It comprised two key components – investment and technical assistance.
The investment facet financed eligible sub-projects aimed at reducing the energy consumption of public buildings, encompassing facilities such as schools, hospitals, kindergartens, and even street lighting. These projects not only engendered tangible energy cost savings, but also brought about considerable social benefits.
Drawing upon our experiences from the first year and the results of energy efficiency market assessment studies, we tweaked the selection and eligibility criteria for subsequent years. This adaptive approach ensured that we were constantly learning, refining our methods and improving our results.
On the other hand, the technical assistance component of the project was instrumental in ensuring effective implementation. This encompassed support in project implementation, capacity building, technical studies, awareness campaigns, and legal and institutional reviews. We also took steps to devise a sustainable energy financing mechanism.
My involvement in this project was a stark reminder that decarbonisation is a multidimensional process, and efficiency is paramount. It showed me how, with careful planning and strategic implementation, we can not only create a more sustainable future but also do so in a way that brings immediate, tangible benefits to communities.
Now, how can we bring about this change? Every facet of our economy, from energy generation to goods production, service delivery, and land management, needs to undergo a transformation. If I can paint a picture for you, imagine your neighborhood power generation station. As the global population increases, so will our demand for electricity. Hence, we must strive to produce more electricity with less emissions. It's like feeding a growing family a nutritious meal without piling on the calories.
Take wind power, for instance. Picture those large turbines spinning in the California breeze. As of 2018, renewable sources like wind and solar have become so economical, they made up the majority of new energy generation capacity. It's akin to shopping for organic, healthy food options that suddenly became more affordable and accessible.
On the other hand, achieving decarbonisation is not solely about reducing emissions but also about absorbing carbon from the atmosphere. Think of it as not just cutting down on the fatty foods but also incorporating exercises to burn the existing fat.
Ultimately, decarbonisation presents us not with a finite endpoint, but an ongoing expedition. This is a race against time, and we must lace up our shoes and sprint. As we navigate the pathways to a greener future, let's not forget our shared duty: to safeguard our Earth for the present and ensure its vitality for the future generations.
This journey is indeed an uphill climb, laden with challenges and unexpected turns. However, it also offers countless opportunities for innovation, economic growth, and societal progress. It pushes us to rethink our relationship with energy and compels us to seek out sustainable alternatives.
With the right blend of thoughtful policies, advanced technology, and resolute determination, I am certain that we can meet these challenges head on. Not only can we reduce our carbon footprint, but we can also pave the way for a world where economic development is harmoniously balanced with environmental protection.
So, let's charge ahead on this journey, carrying the torch of hope and change. With every step we take towards decarbonisation, we move closer to our ultimate goal: a healthier, greener, and more sustainable planet for all.