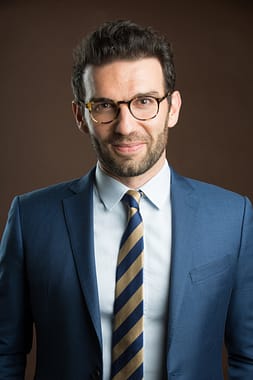 The global energy landscape is experiencing a seismic shift, with the energy transition – the shift from fossil-based systems of energy production and consumption to renewable energy sources – playing a central role in this transformation. This move isn't merely an environmental imperative; it's also becoming an economic and geopolitical necessity.
Our continued reliance on fossil fuels, while historically driving economic growth, has also led to significant environmental challenges, including climate change and air pollution. It has become clear that our path forward lies in the transition to renewable, cleaner forms of energy like solar, wind, and hydropower.
The energy transition is not just about swapping out coal plants for wind farms, though. It's about rethinking our entire approach to energy – how we produce it, distribute it, and consume it. The shift includes changes to policy, technology, and infrastructure, as well as fostering new business models that promote sustainability.
Developing renewable energy infrastructure is critical to this transition. Technologies like solar panels and wind turbines are becoming more efficient and less expensive, and energy storage solutions are advancing, making renewable energy increasingly viable. Simultaneously, smart grid technologies are changing how energy is distributed, allowing for more flexible and efficient use of power.
A crucial component in the energy transition is energy efficiency, a subject I spent significant time on during my tenure at the World Bank. By optimizing energy use across various sectors such as buildings, transportation, and industries, it's possible to substantially reduce overall energy demand and make a significant contribution to emission reduction goals.
In this context, transitioning countries away from coal, the world's most carbon-intensive source of energy, is vital to securing a clean energy future. A managed retirement of coal power plants, coupled with a robust scale-up in clean energy, forms the bedrock of achieving the Sustainable Development Goals and the targets of the Paris Agreement.
During my time at the World Bank, I had the opportunity to work on the "Just Transition for All" initiative. This initiative places people and communities at the heart of the energy transition including in the transport sector. It collaborates with stakeholders to formulate plans, policies, and reforms necessary to mitigate environmental impacts, support those affected, and construct a new, clean energy future.
The World Bank, through decades of experience in supporting countries where coal mines and power plants are closing, has built a unique perspective. The experts are looking at interdependencies between the decommissioning of coal assets—ranging from mining and transport to power plants—and developing renewable energy programs to replace them.
The Bank aided national, regional, and local authorities globally to develop clear roadmaps focusing on governance structures, the welfare of people and communities, and the remediation and repurposing of former mining lands and coal-fired power plants. From the world's largest coal producers and consumers to the smallest, we strived to help governments learn, plan, and implement Just Transition for All principles and practices. Our approach put people and the environment at the center of the transition away from coal.
Similarly, I am supporting the Government of Scotland in its ambitious Draft Energy Strategy and Just Transition Plan, aiming to deliver a fair and secure zero-carbon energy system for the nation.
My professional journey began at the World Bank, where I was deeply involved in managing transitions away from carbon-intensive sources through an ESG prism. Applying the lessons learned from my time there, I am now working closely with the Scottish government to make sure that their energy transition delivers for the people, workers, communities, and economy of Scotland.
In this role, I've been entrusted with the responsibility of reviewing KPIs and objectives of this plan with businesses, trade unions, workers, and communities. Our collective objective is to maximize the economic benefits of Scotland's transition to net zero, ensure a fair distribution of opportunities, benefits, and risks, and to ensure an inclusive and fair process.
The Draft Energy Strategy and Just Transition Plan in Scotland has eight national Just Transition Outcomes. These outcomes will shape the energy sector and will be refined further through extensive co-design with stakeholders, trade unions, and the public.
Given the international nature of energy markets and the inherent volatility of energy prices, the task at hand is complex. I've been focused on identifying regional specifics and crafting the energy transition outcomes that are best suited for different areas. For instance, in regions with traditionally higher dependence on fossil fuel-related economic activity such as the North East and Shetland, the key will be to find policies and angles that support the shifting of investment and employment to clean sectors like wind and marine energy.
We need to find local, and green, and green jobs. We need to think decentralized, or devoluted. Empowering communities to think local grids. I believe strongly in the benefits of empowering communities to take control of their energy futures, and schemes such as the Community and Renewable Energy Scheme (CARES) are a testament to this approach.
By working closely with the Scottish Government and a wide range of stakeholders, my goal is to ensure that the people of Scotland reap the economic benefits of the energy transition. We want to leverage government expenditure to support these ambitions and make sure that Scotland's transition to a net-zero economy is not only achievable but also equitable and beneficial to all.
The surge in investments in clean energy technologies and infrastructure signals a significant shift towards renewable energy sources. However, the transition must be holistic, focusing not only on environmental implications but also on economic and social impacts.
Trade and investment opportunities are emerging with the energy transition, spanning various sectors including energy, services, technology, and supplies. Informed policy and strategic planning are key to leveraging these opportunities, with energy being identified as a pivotal sector for export growth. As we transition to a net-zero economy, comprehensive export plans are being developed for burgeoning sectors such as renewables and hydrogen.
Inward investment plans are becoming more values-driven, recognizing the energy transition as a prime area of opportunity. Such investment plays a crucial role in attracting high-quality technologies, skills, and jobs in emerging areas of energy transition and transport decarbonisation, underpinning its significance in achieving a just transition.
Enterprise agencies are pivotal in shaping and accelerating the net-zero economic transition. They leverage their expertise, influence, networks, and funding to unlock market opportunities for businesses, including decarbonized heat, the hydrogen economy, heavy-duty electric vehicles, and offshore wind.
The transition to clean energy is a comprehensive process. While it addresses environmental concerns, it also has the potential to create economic benefits and foster social inclusivity, ensuring that the shift is beneficial for all stakeholders.
Moreover, policies and regulations need to support this transition, including carbon pricing, renewable portfolio standards, and incentives for renewable energy investment. A robust policy framework can provide the certainty needed for businesses and investors to commit to clean energy.
Despite the challenges, the energy transition provides a significant opportunity. It has the potential to stimulate economic growth, create jobs, improve public health, and build a sustainable future. However, the window of opportunity is closing fast, and immediate, aggressive action is required.
As the energy transition evolves, it becomes increasingly clear that it's not just an energy industry issue—it's an issue for everyone. All sectors of society, from governments and businesses to individuals, must participate in this critical transition towards a sustainable and resilient energy future.
In conclusion, the energy transition is a complex yet crucial journey towards sustainability. It calls for innovation, cooperation, and determination across all sectors and levels of society. While the path may be challenging, the benefits of a greener, cleaner, and more sustainable energy future are well worth the effort.