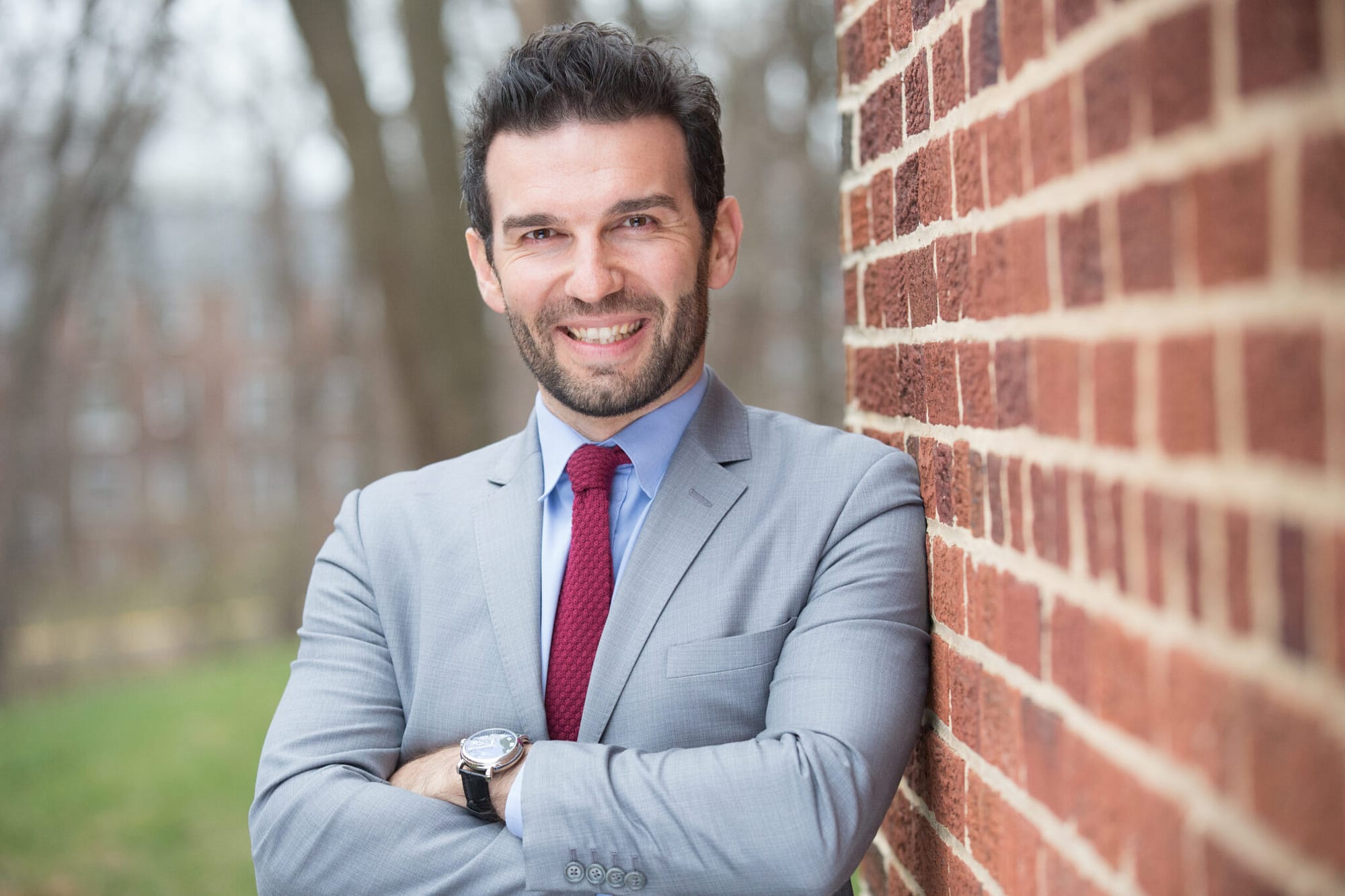 Romain Pison is a French-Italian entrepreneur, decarbonization specialist, and government policy advisor. He is the co-founder of Wiia, an online bid and proposal platform for green infrastructure projects.[1] Romain is skilled in international development and project finance. He has spent over 15 years working on infrastructure, construction, and transport,[2] designing, financing, and carrying out large programs and projects in more than 30 markets.
Education
Romain obtained his master's of science in international finance and management from New York University. He also holds a master's degree in civil engineering and transport from French Ecole Nationale des Travaux Publics de l'Etat.
Career
Romain began his career at the United Nations. He started working as an assistant liaison officer at UN-Habitat on improving slums. Before joining the World Bank, Romain worked for the French Ministry of Transport on road maintenance and bridge design.[3]
In June 2009, Romain joined the World Bank as a transport associate, where he managed a European and Central Asian transport portfolio, and worked on railway restructuring projects, road safety, and economic corridor projects in more than 15 countries.[4]
In 2011, Romain joined the European Commission as the infrastructure program manager in Cameroon on transport and energy infrastructure and poverty alleviation projects.
In 2013, Romain joined the World Bank as the senior transport infrastructure specialist. He was responsible for supervising projects such as e-government, trade facilitation, connectivity, and resilience projects
In 2019, Romain started his own infrastructure advisory services, where he advised 25+ public and private clients on green infrastructure and ESG. Romain worked on various projects in Central Asia, the Balkans, and Romania, such as drone technology evaluation in road asset management, electric vehicles, BIM and construction projects, and viability of PPP projects. As a senior transport advisor, Romain worked on the road subsector development strategy and institutional arrangements in Pakistan and Uzbekistan. Romain also conducted several analysis on the impact of COVID-19 on trade impactingand crafted recommendation towards digital and contactless solutions to bolster freight traceability – blockchain, IoT, RFID, EDI.[5]
From November 2019 to July 2021, Pison worked as an international sustainable cities advisor for the United Nations ESCAP. As an expert in urban and city green infrastructure, he advised UN ESCAP through the delivery of the report "Green, smart, and inclusive urban transport for cities in Asia-Pacific in 2030".
In 2020, Romain founded Wiia, an online bid and proposal platform. The company strives at achieving efficiency and winning the best matching bids by incorporating artificial intelligence into the bidding process, by automatically extracting data and generating competitive proposals and bids.
In the media
References
External links