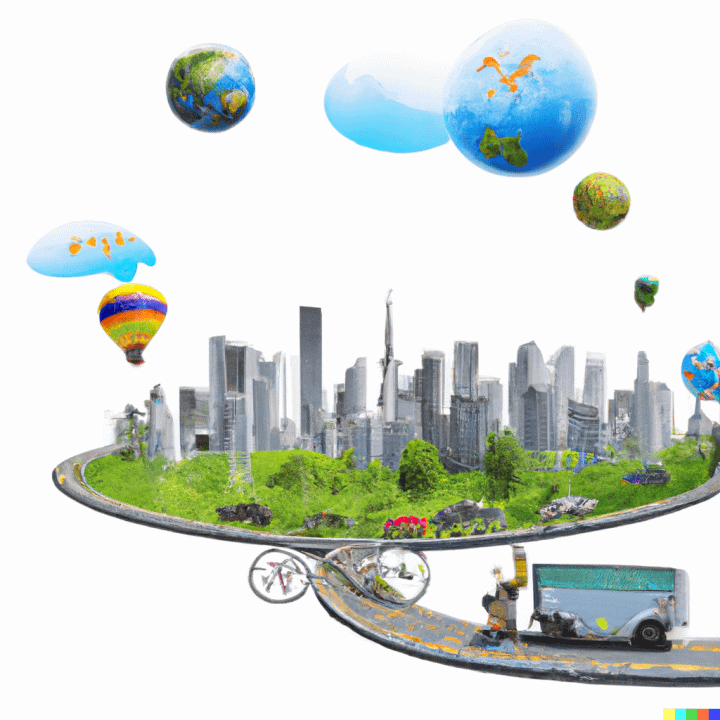 The UK Department for Transport (DfT) has unveiled an updated draft of the National Networks National Policy Statement (NNNPS), which aims to align major road and rail projects with decarbonisation and environmental policies. Open for public consultation, this crucial document will shape the nation's infrastructure landscape while prioritizing sustainability and environmental protection.
Previously criticized for sidelining climate change, the NNNPS has undergone a two-year review process, incorporating guidance on climate resilience, environmental impact mitigation, and biodiversity enhancement. These changes are in line with the Transport Decarbonisation Plan, the Environment Act 2021, and the growing focus on Nature-Based Solutions (NBS) to address environmental challenges and ensure sustainable growth through appropriate infrastructure development.
The updated NNNPS emphasizes high-quality and inclusive design, focusing on context, adaptability, and aesthetic considerations. Applicants must demonstrate sustainable projects that take into account functionality and environmental impact on the area. The draft also addresses climate adaptation, mandating that new infrastructure considers direct and indirect climate change impacts, uses the latest UK Climate Projections, and incorporates mitigation or adaptation measures.
Nature-Based Solutions are encouraged wherever possible, offering an innovative approach to infrastructure development. NBS can enhance ecosystems and provide multiple benefits, such as carbon sequestration, flood risk reduction, and habitat creation. Examples of NBS in the UK include the creation of green corridors in urban areas, rewilding efforts, and the restoration of peatlands and wetlands. Such
Nature Based Solutions related initiatives not only protect the environment but also promote health and well-being, support biodiversity, and improve the resilience of ecosystems.
The draft NNNPS provides further guidance on biodiversity net gain, pollution control, safety, health, accessibility, air quality, flood risk, land contamination, socio-economic impacts, and more. It also outlines the government's policies for national rail, road, and freight networks, emphasizing the importance of effective operation, optimization, and capacity expansion.
The public consultation period for the NNNPS runs until 6 June (2023), with the transport secretary aiming to complete the review as quickly as possible during 2023. By incorporating Nature-Based Solutions and prioritizing environmental considerations, this new framework will help build a more sustainable transport system, protect the environment, and foster economic growth across the UK. The inclusion of NBS in priority infrastructure projects signals a shift towards a greener, more resilient future for the UK.