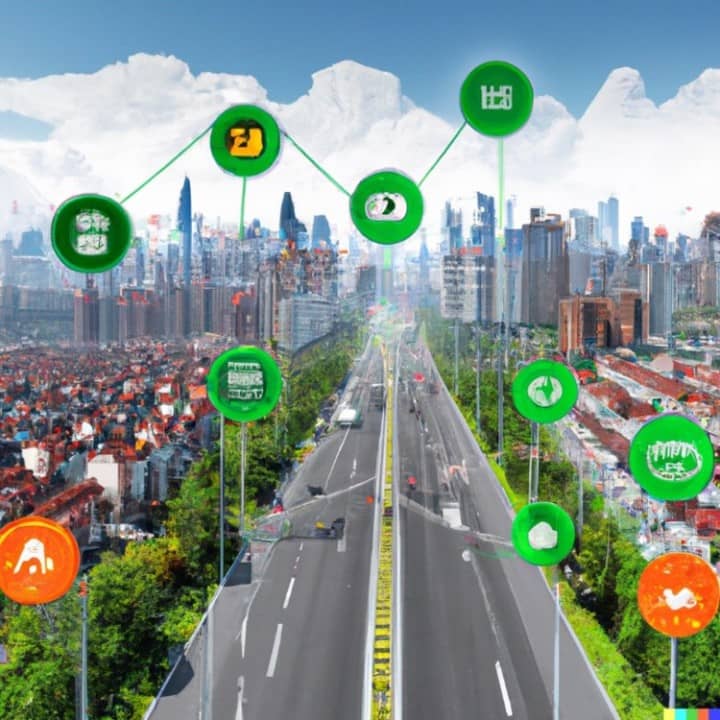 To adapt to climate change, the UK infrastructure sector must prioritize adaptation and resilience in infrastructure development. This is especially important as the country navigates the aftermath of COVID-19 and fiscal crunch phases. Promoting resilient infrastructure solutions is also crucial to creating jobs and connectivity, which in turn fuels economic dynamism.
However, the estimated annual infrastructure investment gap of £ multi-billions poses a significant challenge, and budget-constrained operators such as Network Rail or National Highways may struggle to find the necessary resources. According to a report published by the National Infrastructure Commission (NIC), the UK needs to invest around £30 billion per year in infrastructure over the next 30 years to meet the country's needs.
In the UK, the infrastructure and transport sector can play a powerful role in mobilizing private finance for adaptation. The long-term effects of infrastructure and climate change mirror and mutually reinforce each other, making long-term, stable cashflows from infrastructure PPPs attractive to institutional investors, especially in sectors that are traditionally limited by public investment funds.
"To make progress, we more information services to guide decision making (and not only raw climate data), as well as greater clarity on investment priorities to achieve adaptation goals and where private investment is needed."
We need to be collectively working on a framework for action that highlights 3 areas for intervention for public sector transport stakeholders: data analysis, investment prioritization, and private investment crowding in.
So, what are the 3 challenges and the approach that I believe in:
Ample climate risk and vulnerability data but a lack of advisory services to guide decision-making. There is so much data at an increasing level of granularity, but not enough capacity and know-how on how to filter the datasets and interpret the models to ensure the data is useful. We need to support our partners to gain insight from their data, filter for relevancy, and leverage embedded climate risks in capital investment planning.
Limited clarity on investment priorities to achieve adaptation goals and on where private investment can be leveraged. We need to develop innovative institutional arrangements for multi-sector adaptation planning. We need better coordination of adaptation and resilience goals at the national level in the UK, including across sectors to be able to bring private funding (utilities, water, energy, for instance)
Low perceived or actual returns on investment for private investors. We will not solve climate adaptation with public funding only. For private capital, there is a need to leverage a financial product that provides a clear return on investment in any climate adaptation project. We can work with investment funds and with financial services to strengthen financial incentives (or reduce risks/costs) for private participation through blended finance, credit enhancement, and other risk reduction or revenue-boosting measures.
By prioritizing adaptation and resilience in infrastructure development, leveraging the right amount of data, and mobilizing private finance for adaptation, the UK infrastructure sector, including its railway and highway sectors, can make progress toward achieving its climate change goals and creating a more sustainable transport ecosystem.