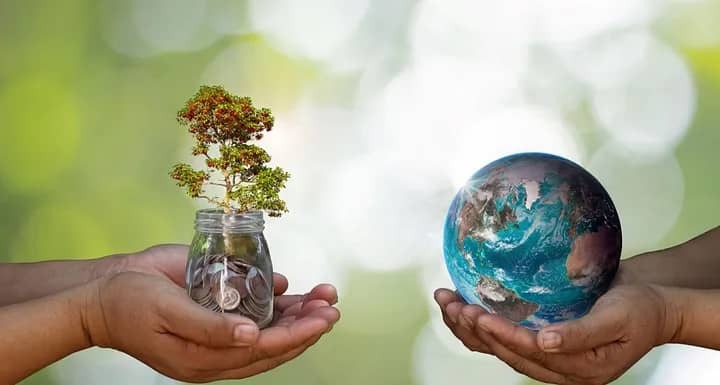 I am an expert in green infrastructure and infrastructure finance and I see the problems in ESG financing. How? Because I have spent 15 years designing, financing, and executing large tenders in (green) construction, (green) engineering, and (green) infrastructure. As such, I am a key witness to the challenges in the sustainable finance supply chain and full process, step by step- from finance to on-the-ground implementation.
So what is the problem?

Financing is secured. Deals are signed. Project design is made. But then the weakest part of the chain is always contracting and real-world implementation!
Why real-world project contracting and implementation matter for ESG finance
ESG investment is impactful only if green projects bring real GHG abatements. Engineering, energy, transport, building, and infrastructure are the most difficult sectors vis a vis GHG abatement and ESG-related strategy. And yet these sectors are the most polluting and contributing factors in emerging markets.
Public finance is not enough to cover the needs for green energy and the economy:
These emerging markets require de-risking through international institutions and tenders.
PPP and blended finance are essential but need to be framed through tenders to get the best suppliers within clear governance schemes and transparency.
Blended finance (banks and international financing institutions) combine resources through dedicated tenders in ESG and green infra.
Issues for real-world ESG in project contracting
ESG is "less real" if not anchored and about real impact in the real world — through contracting and projects. I believe that green projects need to be attracting cutting-edge consulting firms and suppliers in emerging markets. Matching suppliers and projects, and marking procurement simpler, is paramount to reaching Paris Agreement targets. Often in tenders, the right opportunities are not matched with the right companies. The mismatch is an issue that creates distortion in the markets and underperforming contracts. Results are underperforming and delays are a concern. These concerns are major as if continued we won't be able (a) to meet Paris Agreement on time (b) to support emerging markets to meet zero carbon economy targets.
Examples of mismatch between financing and contracting
There are several dimensions that create a gap between the ESG strategy and financing plan and the implementation-related reality. For instance, a small economy may result in a lack of competition or difficulty attracting international suppliers (conflict areas, and/or isolated locations); high inflation that may require the use of another currency or inflation protection terms that protect a supplier so they are motivated to participate; any domestic preference that may motivate local businesses, but endanger international competition; track record of on-time payment to suppliers, and exchange rate volatility.
For instance, a recent Natural Gas Power Projects in Myanmar got only one bidder on its shortlist. A Timor Leste Water Supply and Sanitation Project needed to be re-issued due to a lack of bidders. etc. etc. The list is long. Intensive supplier market outreach and bidder engagement exercises are conducted to increase participation and competition. It is not enough. These risk analyses clearly show that clients are concerned about the lack of participation.
Conclusion — the reality that ESG investment needs to face
ESG strategy without an anchor into real-world impact is not effective investment-wise.
The largest sources and potentialities to reduce emissions remain in emerging markets. For instance, everyone talks about Carbon Capture Storage (CCS) and hydrogen-based solutions and technologies for a low-carbon economy. But for that, you need cutting-edge consulting firms and suppliers. And if you want to bring these techs to emerging markets, you need to ensure that these companies quickly identify these opportunities. Tenders need to be matched and tailored to companies to be attractive — if not companies will give up on tenders.
No one is looking at this specific issue — but I am. We need a granular approach to ESG at the tender and contract levels. Not only at the portfolio level.