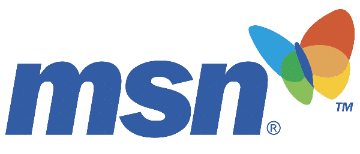 In the dynamic theater of urban planning and sustainability, Romain Pison emerges as an entrepreneur and decarbonization specialist with a strong focus on ESG and green infrastructure. As co-founder of Wiia, Romain marries artificial intelligence and data analytics to elevate impact investment. His expertise is backed by significant roles at the United Nations, World Bank, and as Head of ESG. As SYSTRA's Director of Decarbonisation, Pison articulates a vision of urban evolution that is not only responsive but anticipatory of environmental shifts.
The Imperative of Policy in Environmental Stewardship

Romain Pison stands as a staunch advocate for the transformative potential of policy in steering the environmental and societal trajectory of our urban landscapes. His philosophy hinges on the premise that the blueprint for sustainable urban development lies within the framework of informed, forward-looking policies, that support decarbonisation. "The architecture of tomorrow's cities is being drafted in today's policies," says Pison, suggesting that the decisions and regulations we implement now are pivotal to the environmental health and functionality of future metropolises.
Pison's approach to policy is far from passive; it is an active, rigorous engagement with the myriad factors that define our interaction with the environment. He posits that the strategic development of urban spaces should serve as a mirror reflecting our dedication to a future that embraces decarbonisation at its core. Each policy, according to Pison, is a brushstroke in the grand canvas of our collective habitat, capable of painting scenarios that either breathe life into our cities or suffocate them under the weight of short-sighted decisions.
By championing policies that prioritize green spaces, advocate for sustainable public transport, regulate emissions, and incentivize renewable energy, Pison believes we can cultivate an urban environment that is not only resilient to the changing climate but also contributory to a larger ecological balance. He sees the potential for policies to forge an urban ethos that interweaves the threads of technological innovation with environmental mindfulness, ensuring that our cities are not merely habitable but are sanctuaries of green innovation and ecological harmony.
"The onus is upon us to decide the legacy we leave," Pison underscores, compelling decision-makers to ponder the long-term implications of their policy choices. Will our cities stand as testaments to a conscious, deliberate march toward resilience, or as relics of opportunities missed due to the oversight of environmental imperatives?
For Pison, the need for robust environmental stewardship is non-negotiable, and policy is the tool through which this stewardship must be exercised. It's about crafting a regulatory environment where sustainable practices are not just encouraged but entrenched into the very fabric of urban planning. As cities grow and evolve, he envisions policy as the critical lever that can propel them toward a more sustainable, more hopeful future, where our ecological footprint is not a mark of dominance but a gentle imprint that coexists with the natural world.
Investment as a Catalyst for Green Infrastructure
During his influential period at the World Bank, Pison steered significant capital towards projects underpinning a future-forward infrastructure, particularly in the Western Balkans, where each investment surpassed $500 million. "Sustainable investment isn't a mere financial decision; it's a profound statement of intent for future generations," he emphasizes." You have to convince the investors and clients that the future long-term benefits are at minima as valuable as the short-term gains and upsides", highlights Pison.  These projects epitomize a dual purpose: serving current infrastructural needs while sowing the seeds for a sustainable tomorrow.
A Voice for the Future: Romain Pison's Literary Contributions
With a pen as mighty as his policies, Pison's literature on sustainable development extends his advocacy beyond boardrooms and summits. His book, "GREEN HORIZONS: My Journey Through Asia's Urban Transformation Towards Sustainability," delves into the intricate dance between urban development and ecological balance. The book, far from a mere collection of essays, unfolds the narrative of Asia's metamorphosis, a testament to how policy can translate into palpable change. Over its extensive chapters, Pison details city by city, policy by policy, the transition towards resilient, green spaces, charting successes and diagnosing failures. It's a comprehensive review that combines rigorous analysis with evocative storytelling, inviting readers to explore the complex interplay of economic, social, and environmental factors in urban development.
Wiia: Marrying AI with Environmentalism
As a trailblazer in technological innovation, Pison recounts the genesis of Wiia, the tech venture where artificial intelligence (AI) is harnessed for ecological efficiency. "At Wiia, we envisioned a platform where technology accelerates sustainability rather than hinders it," he says. The enterprise revolutionized the green bidding process, bringing agility and precision to the allocation of resources for sustainable initiatives. Wiia's success story, marked by an expanding client base, attests to Pison's vision of merging AI with environmental stewardship to streamline and expedite green development, before the uptake of AI applied to text with ChatGPT. 
Charting a Green Path in the Infrastructure Sector
Pison's role at SYSTRA has been a linchpin in driving the company towards a pioneering position in ESG consulting. "It's about redefining growth metrics to encompass environmental impact and societal benefit in infrastructure," Pison asserts. His approach goes beyond traditional metrics, weaving sustainability into the core ethos of the infrastructure projects, thereby shaping a more resilient urban fabric.
Policy: Painting the Green Future
Policy-making, for Pison, is an art form capable of rendering a sustainable future. He portrays himself as an artist whose medium is the laws and guidelines that shape public behavior and corporate practice. "We can author a green renaissance through enlightened policies that champion sustainability," says Pison, underscoring his commitment to policy advocacy for environmental resilience.
Envisioning the Journey Ahead
Pison's gaze is firmly fixed on a horizon where sustainable practices are inextricably intertwined with urban development. He conjures an image of cities where clean air, renewable energy, and living buildings are not utopian concepts but real, achievable outcomes. His call to action is not just for incremental change but for a transformative movement towards sustainability.
He closes with an invitation, a clarion call to join him in this monumental task: "Together, we can etch a legacy of stewardship, painting a world lush with opportunity and rich in harmony with nature. Let us embark on this path with determination and hope, crafting a future that is not merely endured but embraced for its vibrancy and life."